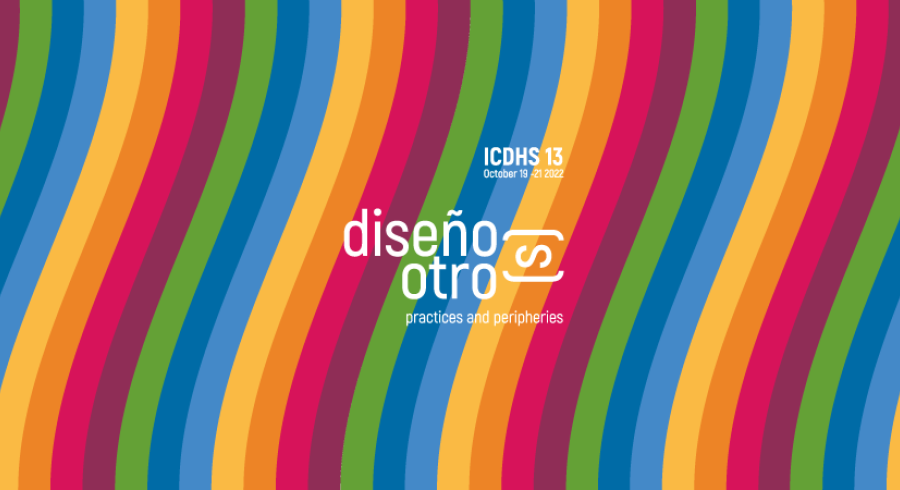 Introduction
The third decade of the 21st century confronts us with an enormous social, cultural, and economic gap between the so-called "central countries" and different human groups, a situation that has been taken advantage of to generate other meanings, different from those established by these centers of power. These meanings have been built based on the exchange, mutual aid, scarcity, and traditions, thus generating multicultural encounters and social links, and promoting different ways of undertaking that stem from creative freedom.
IDCHS 13 will focus on what has been left outside of what has been canonically established as Design, taking up the practices of the periphery; what emerges outside of hegemony, institutions, and official histories. This implies epistemologies and ontologies that do not imply a specific geographic location but are based on strategies of different actors according to their environment, including ICDHS13 "Other Designs. Practices and peripheries" brings together studies and approaches that relate peripheral practices and the disciplinary field of design, generating new contributions to the academic discussion, revitalizing concepts, and generating new ways of constructing the world.
The objective is to bring together experiences from the periphery, evidencing new meanings that build a truly global history of design.
What is ICDHS
An international team and a researcher's community
Aims and intentions of the Conferences
Meet colleagues from around the world
Help new researchers
Keep in touch with what is being researched around the world and share results
Find contact and divergence points
Review historiographic proposals
Advance the discipline of History and Theory of Design around the world
Organisation of the Conferences
Evaluate abstracts acording to their adequacy to the proposed discussion themes
Attention to diversity in terms of culture, academic traditions and realities studied
Relationship between disciplinary perspectives between Theory and History of Design